Smart companies recognize the explosive growth of the gig economy and the importance of  attracting freelancers.
Next comes the hard part: how to manage their teams of freelancers.
Management of freelancers is a hot topic. In fact, according to Forbes, organizations value the impact of managers who can lead freelancers.  They now select and train managers to skillfully lead on-demand teams. These managers build relationships with freelancers based on respect and mutually beneficial relationships.
Managing teams of freelancers and teams that blend freelancers with existing employees requires both time-tested leadership skills –and a whole new perspective. Let's look into what to keep in mind together.
Leveling the Playing Field
In the old days, bosses rated workers and workers angled to please them for a good review. Today, digital exchanges between managers and freelancers include ratings.
Managers are being rated and evaluated by workers in the same way –instantly online –that AirBnB guests rate their experiences and hosts rate their guests. Talk about working in fishbowl!  Welcome to the gig economy.
Snag.Work, a new service launched in Richmond, Va. recently expanded to the D.C. metro area. Snag.Work matches gig workers –called "Snaggers" –and employers within minutes and to keep all their customers happy asks workers and managers evaluate each other. Recently rebranded as "Snag", the company is leading the way in hospitality, retail, restaurant, and food-service settings.
At Five Guys restaurants in Richmond, HR managers use Snag to fill about four shifts a week. This saves time and the constant headache of relying on asking managers and employees to take on extra shifts.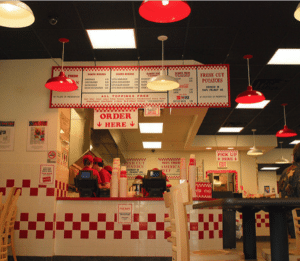 In fact, one full-time gig worker who picks up dishwashing and food-prep shifts through Snag at the Five Guys near Virginia Commonwealth University recently told the Washington Post  that managers go out of their way to tell him how appreciative they are of him. He says the managers tell him he does a great job and treat him better than regular workers.
Why do managers treat him better?
Snag asks Snaggers to rate their managers after each shift worked. And managers get to rate their Snaggers!
Snag is revolutionizing the traditional employer-employee relationships. Both gig workers and managers of on-demand teams appreciate having flexibility and transparency –and the control they need to be productive.
What does this mean for leaders of teams of freelancers?
It's a smart business move to embrace a level-playing field where freelancers and managers are both rated by each other.
Giving freelancers a voice in evaluating you and your organization is scary at first. But, many are experienced pros at the top of their games. They have great insights and greatly appreciate being asked for their opinions.
It's been good business for Snag:
Average approval rating by Snaggers of the business and managers is 97 percent.
The average approval rating by managers of the Snaggers is 98 percent.
70 percent of shifts are filled within just a few minutes.
Clearly, in this era of online recruiting and match-up of customers and businesses, reviews rule the day.
Even if you don't solicit feedback from your freelancers the way that Snag does, your on-demand team can readily evaluate you and your organization on social-media job forums, job search and recruiting sites —here are more than 70 sites.
It's scary to think of others rating you and your business. However, it's a new competitive advantage to level the playing field.
What Do Freelancers Want?
Let's say you've already taken the leap and recruited a team of freelancers or assembled a team of giggers and full-time employees.
Now you've got to lead them.
A recent Forbes article proclaims, "Let's make 2018 the year of the Freelancer" and cites the growing competition for top freelance talent as the gig economy explodes. It is essential for leaders to effectively manage freelance teams to reach high-performance goals.
According to Forbes, leaders of on-demand teams need to realize that freelancers want to be seen as business partners –not workers. Instead of bosses, freelancers have clients. And many gig workers consider themselves to be entrepreneurs.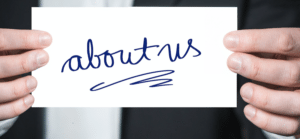 What do they want from you as a team leader? They want what any head of a small business venture wants:
mutually beneficial relationships
good compensation
potential to network for new opportunities
recognition for their expertise
Your gig workers have knowledge and skills for which they receive compensation –but they also want to be valued.
As a leader ensure that your on-demand teams of freelancers are valued.
Incentivizing Your Gig Workers
The same qualities that attract gig workers to work on your team will also incentivize them.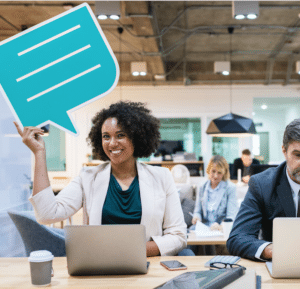 Flexibility:   Gig workers value flexibility over a traditional work structure and water-cooler chats, and pride themselves on delivering timely results.
 Opportunity:   Gig workers are not interested in playing politics to climb to the top. The are building their UVP, their professional reputations. They are client-focused and results oriented.   Finishing a project successfully means they are adding value to their portfolios, building relationships –and making  you, their team leader, look good.
 Independence:    Micromanagers beware. You cannot micromanage gig workers. They are competent professionals and work independently to get the job done; as a leader this means you will become an even better manager –empowering your on-demand team with the resources they need to get the job done.
 Recognition & Team Building:    Meaningful praise can go a long way –look at the managers at Five Guys! They show appreciation for their "Snaggers" and acknowledge their great work on the team. Make it clear that you are recruiting freelancers for a team, that they will be given the option to participate in team meetings, trainings, and included on information updates.  Look at how you brand your gig workers and on-demand teams. What do you and your staff call them? Temps? Or "Center for On-Call Experts"?  Give your giggers meaningful names –like lead investigator, analyst, digital editor –that reflect their skills. You can also give the whole team of freelancers a meaningful name, like "lead tech-development team".
Resources & Training:    Freelancers are attracted to jobs that offer resources, skills development and tools to enhance their productivity. They rarely have access to this from their home offices or other solo set-ups. Gig workers want to maintain their competitive edge and you can help them. They are results-oriented, always building skills and relationships of value.
Reputation Building & Professional Networking:    According to Forbes, effective leaders of on-demand teams assist freelancers to further their reputation by supporting publication and conference presentation when possible, providing endorsements, and referring potential clients within and outside of the client organization.  You can help your freelancers promote their UVP.  They thrive by developing professional skills, networking,  and  working independently.
Endorsements:   Forbes describes the importance of giving endorsements when possible. Many freelancers will request these for use on their social-media profiles, web marketing and other messaging.  The good news: You can ask your on-demand talent team for endorsements about you as a manager. When freelancers evaluate you and your organization on job-search sites, you can rate as an "excellent manager of freelancers" !
It's Personal: People Matter
People Matter. You can create a great "fit" for gig workers in your corporate culture by letting them know they are valued.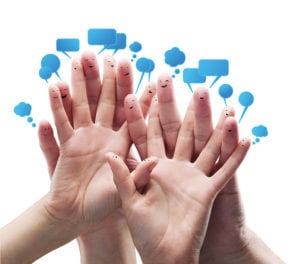 How are your freelancers perceived by co-workers and the rest of the team?   How do you refer to them when they are not in a meeting? Set an example for colleagues and treat on-demand workers with respect. People matter.
Snaggers who work at the Five Guys near Virginia Commonwealth wear uniforms –they look like full-time employees and share the pride of being part of the company's team –even if their shifts are part-time. They thrive when recognized and valued.
It's personal. Promote your UVP as a leader. Your organization has a culture –communicate it. You have skill leading on-demand teams. Promote yourself! Create rituals, a sense of belonging. As Seth Godin says . . .Lead the tribe!
Our job is to find the disconnected and connect them, to find people eager to pursue a goal and give them the structure to go achieve that goal. – Seth Godin.
Embrace your freelancers by building a productive, inclusive culture.  Share ideas. Brainstorm. Include them in the processes that matter.
By promoting your organization as a great workplace for all  you may also reap the benefits of higher-than-average growth.  New measurements for the best companies to work for —Fortune lists the top 100 –found that focusing on this one new metric created a competitive advantage of higher growth, compared to other companies in the same sector.  According to Fortune, workers who say they have a great place to work were four times more likely to say they're willing to give extra to get the job done.
Empower & Lead
How do you take an on-demand, virtual team with interchangeable parts –that just happen to be people!  –and get results?
Supportive, empowering leaders build great relationships with freelancers in several ways:
Assign the Right Projects:  Make a  Successful Match.  Fully tap freelancers' expertise and interests when assigning work.
Set Clear Expectations:  You can outline this in a contract arrangement with clear deliverables. Be specific with dates and deadlines. Or clarify this early on in your initial position description for recruiting.
Provide Constructive Feedback:  Great managers of on-demand teams provide honest, substantive, feedback to freelancers' on their strengths, weaknesses, and specifics on what needs to improve.
Value Your Gig Workers:   They are often put in silos as "freelancers" and as "less than" but they are actually just as valuable as your full-time employees.
Negotiate Options for Flexibility:  Entrepreneur describes strategies, including how to negotiate options for flexibility. These include offering long-term contracts as a way to retain to gig workers.
Explore Digital Team Management Systems :   Use tools like Slack, communications tools, editorial management and project-tracking software, and all-in-one solutions for teams to communicate.
Not everyone can lead teams of on-demand talent, teams with gig workers. But you can. You can lead the tribe!
Get started in the gig economy with a few of the resources here and here.  
I'll be with you all the way!
Oh! And I'd be honored if picked up a copy of The Gig Is Up today!