I am a passionate woman! (Come on, you already knew that…) Whether it's one-of-a-kind tips through Chunk of Change, writing about the Gig Economy, or speaking to groups about their UVP, for better or worse, I always follow my passion. This path has blessed me with an abundance of experiences, instead of a long career of the same day over and over…no thanks Punxsutawney Phil.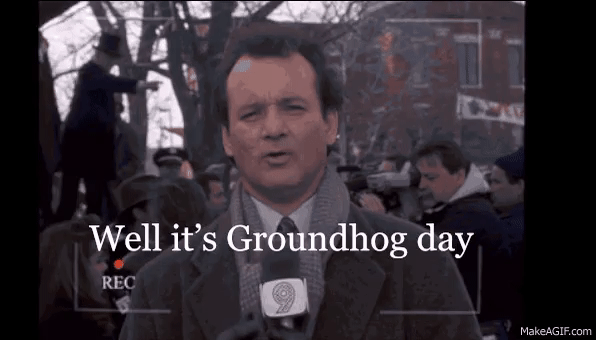 Passion doesn't always pay the bills…that's the rub. The sad truth is that the creative fire that burns deep inside of us often has to take a backseat to our 9 to 5, running Sally to dance class (and Soccer after that!), and getting a good night's sleep (um, what's that?). Our common image of a person possessed by passion is either a hunched, chronically-alone, hermit that rejects the world has to offer in order to focus solely on that passion, or an evangelical snake oil salesman selling a promise of living your dream and riches through "the secret."
Work + Passion = $
Ok, I'm going to skip straight to the actual, real secret behind making money while pursuing passion. Answer the question: "Why Choose You? with clarity and gusto.  Deceivingly simple, it's a tall order for me to ask of you. Mainly because you have to channel the decision makers' desires and know how to shine under their scrutiny. Most people do not make it past this step, and therein lies the opportunity.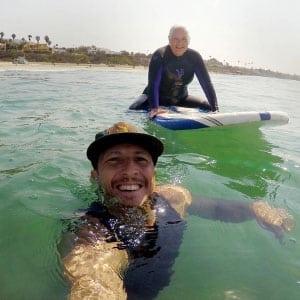 Even after you've earned their cash, you need to continue earning their trust – basically always be the "right awesome" for them. Reviews and recommendations that point straight to you as the best place for someone to trade in their hard earned cash in a world of choices is what helps you make the rent month after month, not just occasionally moonlight under an assumed name. So, ultimately the answer to "Why Choose You?" should be clearly represented by what your former clients say.
Marrying passion and profit is not mutually exclusive! Meet Garrett, a filmmaker and Los Angeles native that has been surfing in the area for twenty-five years. He's an expert on surfing, drinking, and eating like a local, and he wants to share that knowledge with you.
Work + Passion = Experiences
Okay, you are passionate, you know and can communicate your Unique Value Proposition through the "Why Choose You?" answer, and now you need an audience.
Gig Economy specialists Airbnb have answered the call with their exciting new program Experiences! We're all familiar with Airbnb's incredible service to travelers worldwide and how their unique platform helps provide additional income to homeowners. Instead of finding your perfect hideaway bed and breakfast and heading off to the next customer, Airbnb has dedicated itself to curating their customers' experiences. The Experiences program pairs customers with passionate people at their destination who offer a unique access and expertise, AKA "experiences" to Airbnb customers: foodie farmer's market exploration, volcanic rock collecting tours, and making local crafts (and enjoying craft cocktails!). Sounds amazing right? Are you thinking of an experience you could provide?
Solo-preneurs Unite!
AirBnb's Experiences program gives you a way to share your unique knowledge and "local's only" access with travelers and get paid for your expertise. In essence, it provides an audience for your entrepreneurial endeavor. By focusing on your passion, clearly defining your UVP, and submitting your Experience to Airbnb, you will soon be on your way to turning that passion into paydays!